Details
Paperback: 74 pages
Publisher: Sinolingua; 1 edition (1 Jan. 2014)
Language: Chinese
ISBN-10: 7513804540
ISBN-13: 978-7513804547
Product Dimensions: 14.2 x 0.5 x 20.3 cm

---
Glimpses of Contemporary China Series Tells stories of ordinary Chinese people's daily lives, and displays different aspects of the Chinese society. This should help readers to gain a greater and real-to-life knowledge of Chinese culture while learning Chinese.
The Series contains 10 volumes, each details one aspect of China, including Chinese food. transportation, family life, education, cities and sports. There are many pictures in the series, which helps readers to gain a straightforward knowleddge of China.
The books can be used as Chinese teaching material, as reading material for teaching Chinese culture, or as after-class supplementary readers.
《当代中国微记录》丛书以平民的视角,平实的语言和家常里短的故事,将当今中国的各个侧面展现在外国读者面前,读者可以边学汉语边了解今天的中国。
该丛书一共10册,每册着重介绍中国的某一方面,如:饮食,交通,家庭,教育,城市,体育等等。丛书配有大量图片,使读者对中国有更直观的认识。本套书即可作为汉语教材使用,也可作为中国国情文化的教材或汉语课文读物。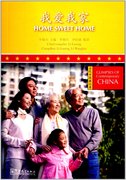 You may also be interested in the following product(s)